Interview with Ivaylo Zahariev – SPA Manager at the SPA du Ruitor
Hello Ivaylo, could you introduce yourself briefly?
I am Ivaylo Zahariev, I come from Bulgaria and I've been living in France since 2016. I currently work at the AlpenRuitor's SPA as a SPA Manager. I have a Bachelor's degree in Occupational Therapy and a Master's degree in Spa Culture, Western and Aquatic Practices.
I am rigorous, I like quality and customer contact. Moreover, my 17 years of experience in SPAs have allowed me to improve my abilities. The job of SPA Manager is very important to me, in order to bring well-being and relaxation to clients.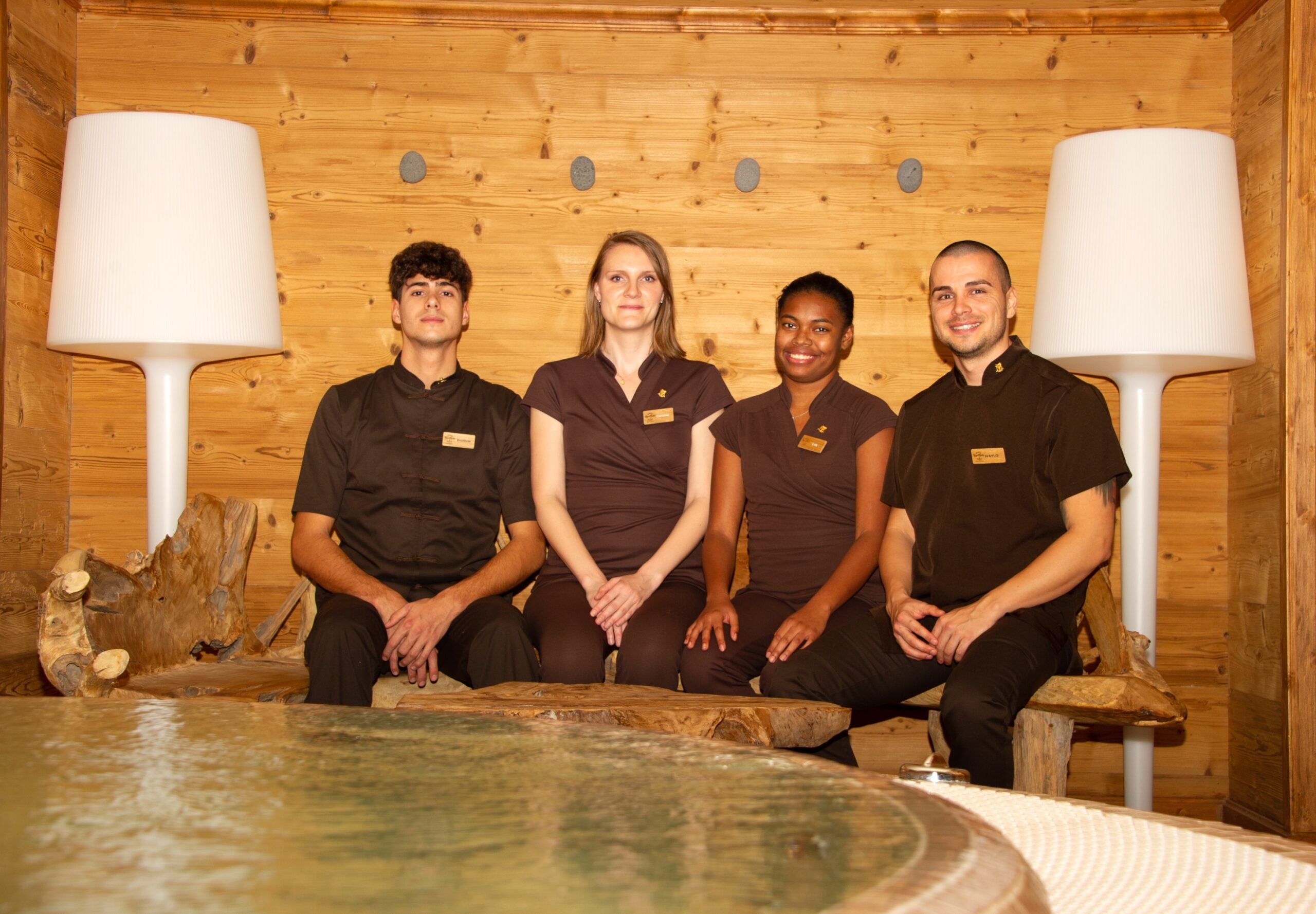 How long have you been working at the SPA du Ruitor and what motivates you to come back every season?
I have been working for the Fenestraz family for 6 seasons. I like the atmosphere, as well as the relationship I have with the Fenestraz family and the management of the establishment. I also like the close relationship we have with customers, it's the big advantage of working in a small hotel that remains very family-friendly.
What makes the SPA du Ruitor so unique?
In the heart of Méribel-Mottaret ski resort, at an altitude of 1750 m. A place where time stands still and where your well-being becomes the priority.
A jacuzzi at a temperature of around 37°C. After the jacuzzi, head for the hammam, the sauna, or the sensory shower to finalize this moment of well-being in our SPA in the heart of the 3 Valleys ski domain.
This season, we initiated two new partnerships, with the brands Dermalogica and Omnisens. What does this change at the SPA du Ruitor?
For this new season, we have chosen a double collaboration based on respect for the planet.
Dermalogica, an expert brand in ultra-personalized skin care. The care protocol begins with a skin diagnosis called "Face Mapping" which precisely analyzes, zone by zone, the needs and deficiencies of the skin in order to understand your needs and then offer you personalized care and an adapted routine. We offer two "signature" treatments of 20 or 50 minutes in our SPA.
And Omnisens, a specialist in "made in France" body care and a member of the 1% For the Planet collective, which offers sensory, natural, "cruelty-free" products made in France.
We are also offering various facial treatments by Dermalogica this season. Can you explain what it is, for people who are unfamiliar with facial treatments?
Facial care will allow you to maintain healthy skin and to give it exactly what it needs; hydration, treatment of imperfections, standardization of the complexion, treatment of pigment spots, first wrinkles, treatment of wrinkles and sagging skin, dark circles, eye and lip contour… but also cleansing.
We offer you total care throughout the treatment with, in addition, a hand, head or foot massage during the application of the face mask as well as a snack when you leave the cabin. All in a relaxing setting allowing you to immerse yourself in a bubble of tranquility.
What is your favorite treatment or massage on the SPA treatments menu this season?
My favorite massage is the candle massage. The candle massage is a relaxing massage treatment. This nourishing and restorative treatment envelops your body in gentle warmth. This massage is performed on the whole body. It is renowned for its ability to relax muscles and remove tension due to the stress of our daily lives. Massage candles are specific, 100% natural candles made from vegetable wax. The melting of the candle produces liquid wax which turns into moisturizing massage oil.
The oil is applied all over the body in long, flowing movements. This massage alternates moments of softness and tonicity to direct you towards a real feeling of relaxation, a total and complete relaxation. A pleasant fragrance, softening and nourishing properties for the skin, this massage is recommended for dry and sensitive skin. You will feel real comfort, a feeling of well-being and a calming of the senses.
We would like to thank Ivaylo for his time and for sharing his experience as the SPA Manager of the SPA du Ruitor!