Interview with Richard Poussin – Head of service at La Table du Ruitor
Hello Richard, can you introduce yourself briefly?
My name is Richard Poussin, I have a rather atypical background, as I first worked as a boilermaker, and later converted to seasonal work. I was a skiman for 10 years, then I moved to French Polynesia for 10 years where I became a business manager. Later, I created two restaurants before taking the position of service manager at the Hotel AlpenRuitor.
For how long have you been working at the AlpenRuitor and what motivates you to come back every season?
This is my fifth season with the Maison Fenestraz group. I come back every year because it is a human-sized and family-oriented company with which I share the same values.
Can you tell us a bit more about the service manager position at the AlpenRuitor?
It's a busy position, somewhere between "dad", business manager and policeman.
I have to order wines, cheeses and equipment, to make sure the service is running smoothly, and to be in constant contact with the other services, but I also have to solve many problems, I don't have time to be bored!
Our customers regularly compliment the service at La Table du Ruitor, as well as the efficiency and friendliness of the staff. How do you provide a memorable customer experience?
I remain who I am. My sharing of experiences with our clients as well as my empathy for human nature makes them feel good, I guess. Being close to my teams means that they then pass on these same values.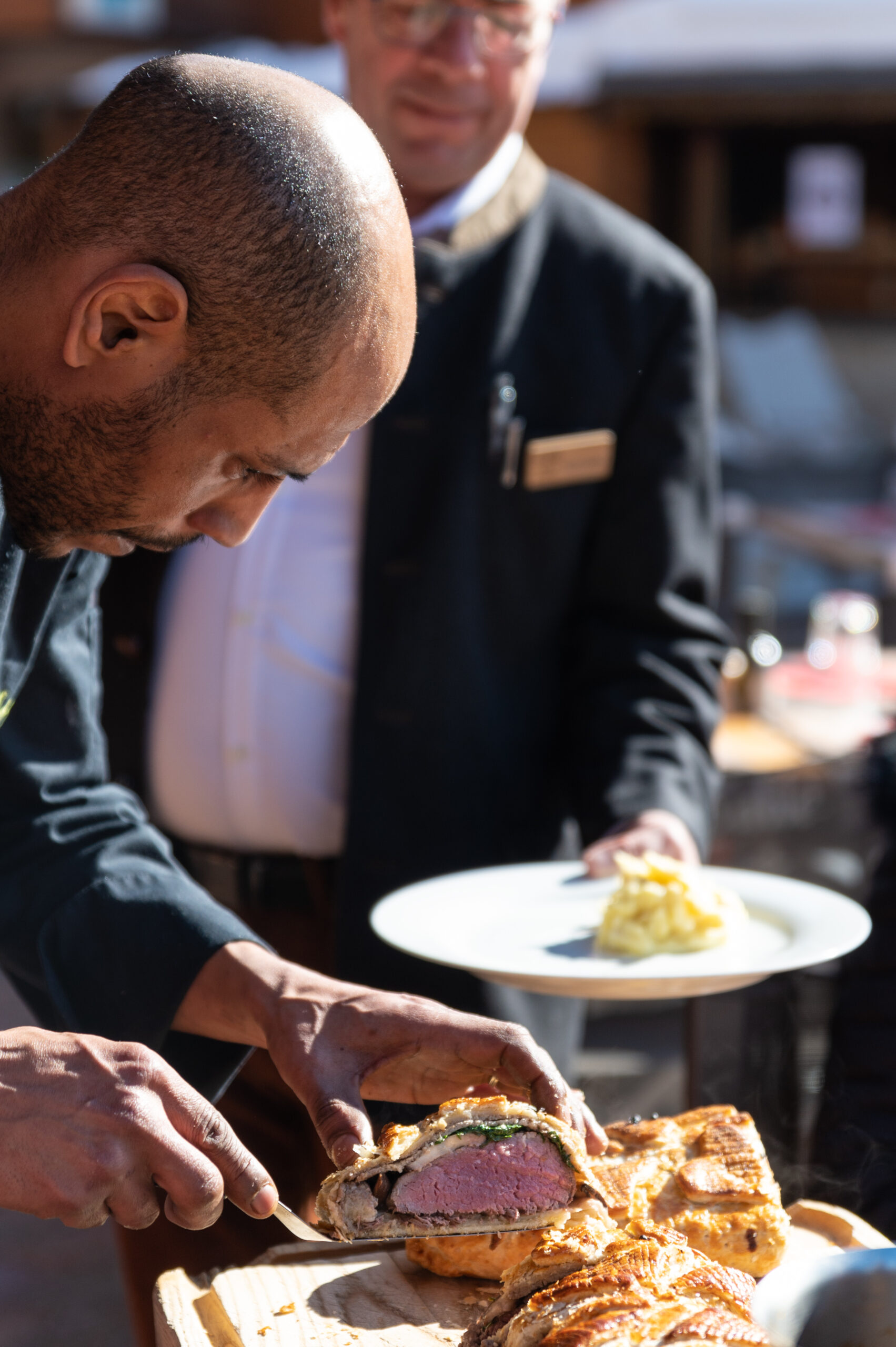 The AlpenRuitor also offers half-board stays. How do you ensure a quality and varied dining experience throughout the week?
I think it would be a question to ask to our chef Samir Belhafiane. My role is to make sure that all of our guests are satisfied, that there are no contraindications, allergies, etc., and to be constantly attentive to their requests and their needs.
Do you have a memory or an anecdote at the AlpenRuitor that you would like to tell us?
There are so many, maybe the first year, the day of Carnival for Shrove Tuesday, when they dressed me up as a chick* (*Poussin in French), it was really funny!
Finally, do you have a particular wine pairing to recommend?
A magnificent pairing, Savoie schist with roasted Omble Chevalier. A real delight!
Thank you to Richard for his time!