Interview with Aurore Leroux – Pastry Chef
Hello Aurore, can you introduce yourself in a few words?
My name is Aurore, I am 46 years old and I have a 9-year-old little boy, Léo. We live in Ajaccio. And I'm a pastry and chocolate chef.
How long have you been working at the AlpenRuitor and what motivates you to come back every season?
The AlpenRuitor first took me on a pastry internship. Afterwards, I joined as a pastry assistant, 9 years ago already!
Today, I am the pastry chef. What motivates me to come back to the AlpenRuitor is the place, the longtime friends, I admit that I feel at home here.
What is a typical day at the AlpenRuitor for you and at what times of the day can we taste your creations?
A typical day at the AlpenRuitor is very intense, I don't have time to get bored because everything is homemade.
You can find my creations at lunchtime on the menu of the brasserie, at tea time every afternoon for our guests staying at the hotel, as well as in the evening at the Savoyard restaurant and at our Gourmet restaurant.
What is your approach to creating La Table du Ruitor's desserts throughout the season? What inspires you?
Creation, I like to combine tastes and colors for a "wow" result, I like to create desserts that you don't see everywhere. Imagination is a large part of my work, everything starts from there.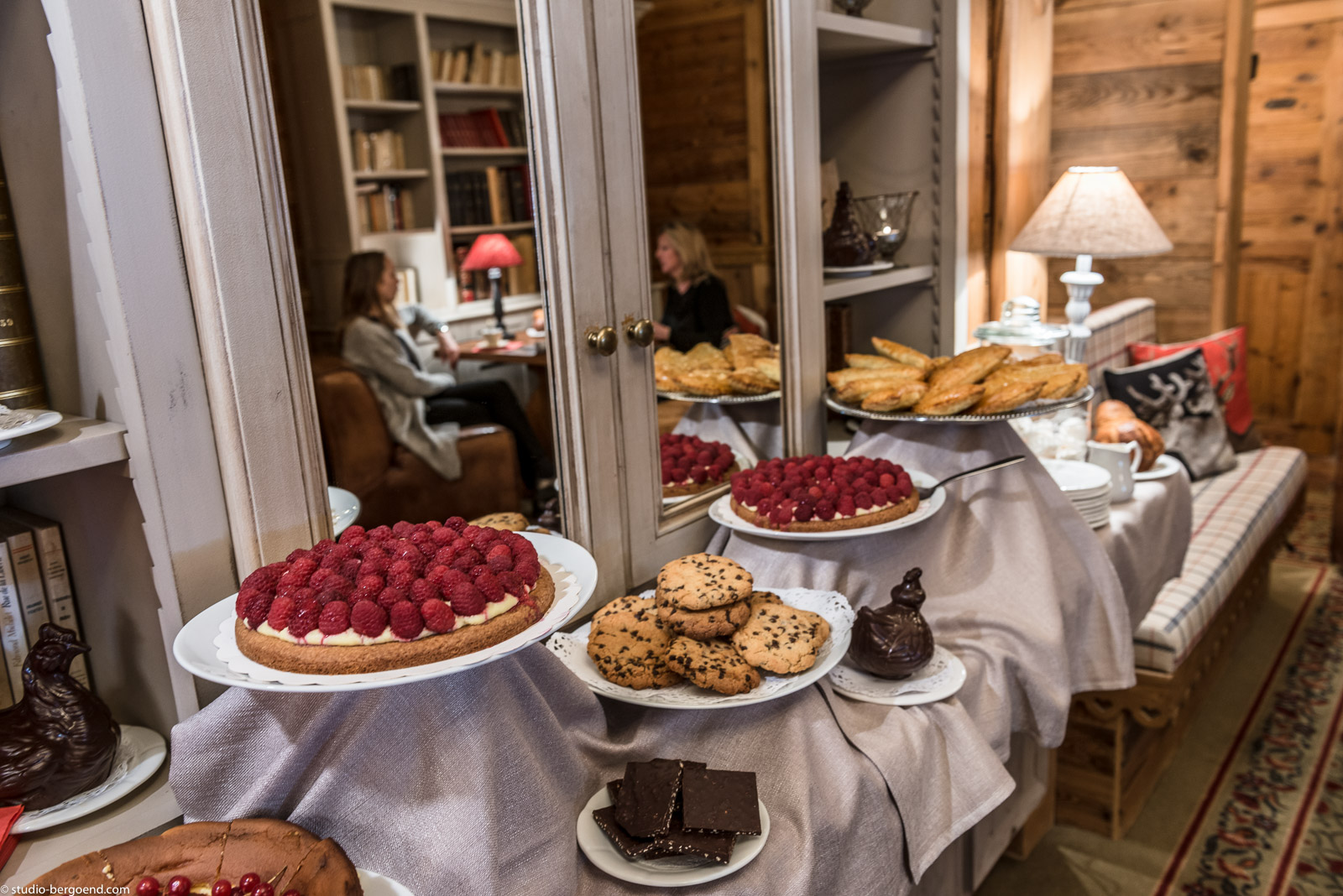 Christmas logs, New Year's Eve desserts, Easter chocolates… there are many gourmet celebrations at the AlpenRuitor during the season. What's your favorite when it comes to baking?
My favorite gourmet holiday is Easter! I like to work with the noble material that is chocolate through candies and moldings that always amaze both young and old.
What is your signature dessert on La Table du Ruitor menu?
My signature dessert, I would say "all"! Because I am always in a constant search for creativity, both in terms of flavors and textures and the final presentation of my dessert on the plate.
Finally, do you have a memory or an anecdote at the AlpenRuitor to tell us?
I have too many memories actually! There were my chefs Pâcome, Matthieu, Sébastien and the seasonal teams with whom I remember having very good moments. And today, with my boss Samir.
My director Cyrielle, my "rider", for wave outings in Courchevel and ski touring.
And my manager Ophélie who believed in me and opened the doors to a future that I hope will be promising because pastry is for me more than a profession, it is above all a Passion!
A big thank you to Aurore for her time and for sharing her experience as the Pastry Chef of the AlpenRuitor Hotel!