An Eventful Christmas in Méribel
This winter holiday, make the most of all the events Méribel has to offer.
To ensure an unforgettable Christmas holiday in the snowy mountains, take a look at the many events organized around Méribel this winter:
From 12 to 30 December, Méribel Tourism offers you a selection of cultural spectacles to keep you well-entertained. Children's shows, classical music concerts, gospel concerts, conferences, magic shows, and dances. There is something for everyone!
If you're excited to enjoy winter sports, head to the Ice rink of the Olympic Park and sign up for a skating lesson (booking recommended in advance), open from 12 December and throughout the winter season. Sports lovers might also go to the ice rink on a Tuesday night to enjoy an exciting Ice Hockey demonstration match.
For those wanting to spend all day outdoors on the slopes, sign up for a group or private lesson for skiing or snowboarding. Available for children and adults, beginners and experienced alike.
A fun sledding activity for the evening is also available every Thursday night from 12 December and throughout the winter season. The Himalaya by Night experience will have you speeding down the slopes with your friends or family through the night!
The holiday fun is only beginning: on 22 December, spend your evening being amazed by a Figure Skating Gala, where skilled ice skaters from Méribel will delight you by performing stunning choreographies on ice.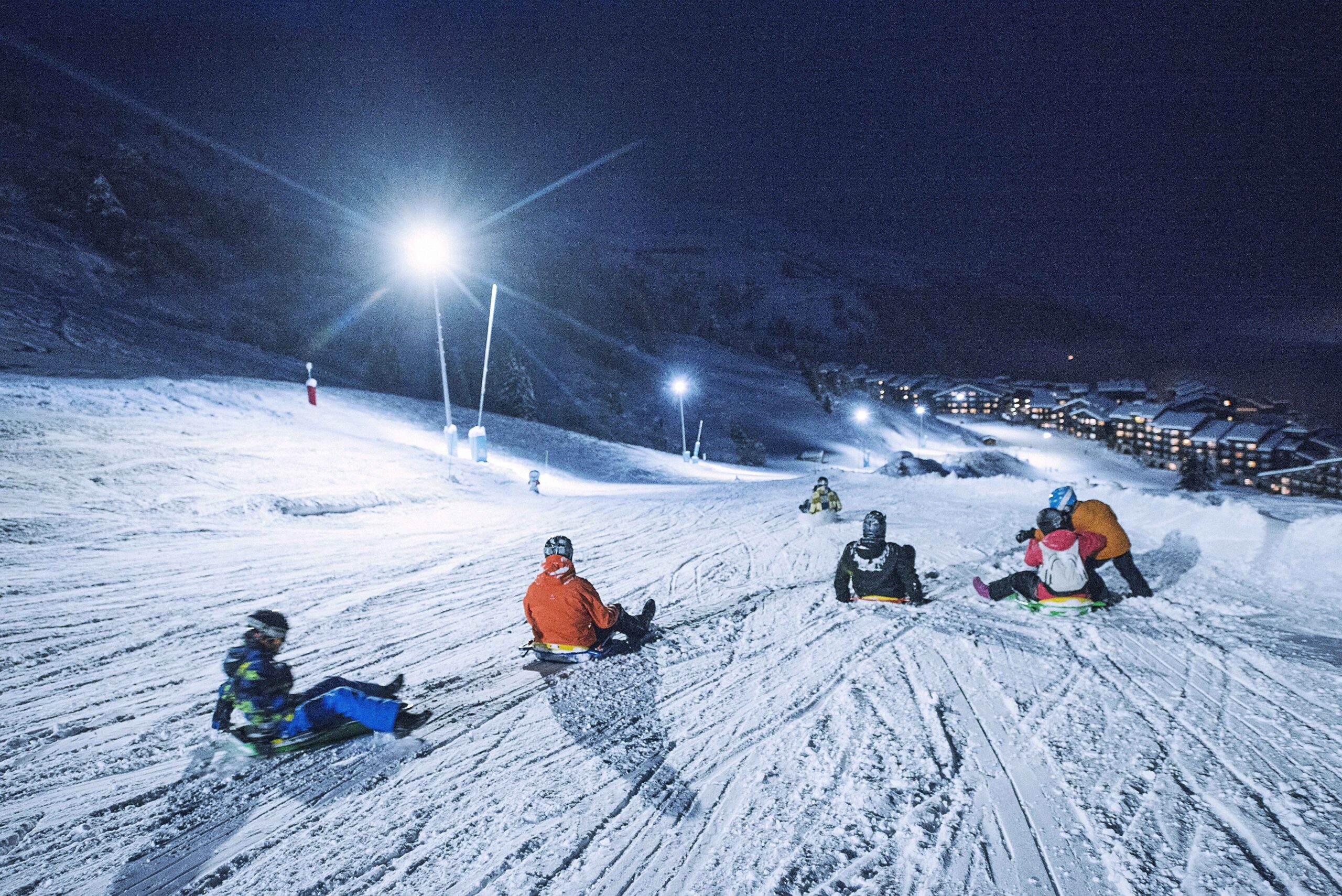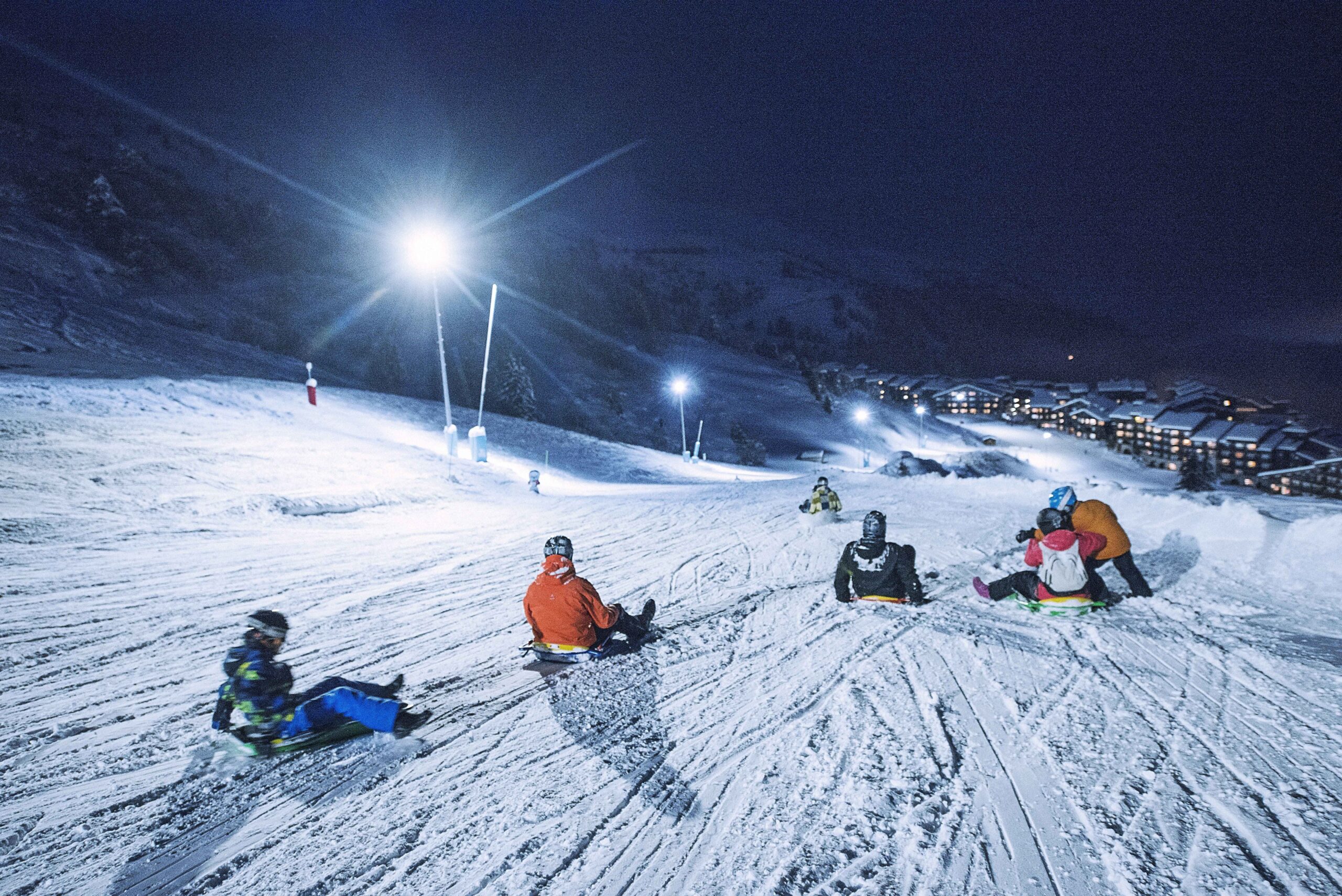 Christmas in Méribel
As Christmas gets closer, so does the magic of Méribel in the wintertime. On 24 December, delight in the Christmas parades of Meribel center. Then, spend a magical early evening in Méribel Mottaret and Méribel center to watch the torchlight descent and the arrival of the wistful Christmas elves. And be sure to stick around for the much-awaited arrival of Santa Claus in a horse-drawn carriage.
That same night, Méribel's ice rink is transformed into a tranquil place of worship for Christmas mass.
Finally, finish off your dream Christmas holiday on 25 December when you bid goodbye to Santa in an atmosphere of celebration, only until next year!
Staying at Hotel AlpenRuitor during Christmas season
Are you dreaming of a short winter getaway in the 3 Valleys?
From 15 to 26 December – that's possible! Book your stay at Hotel AlpenRuitor for two nights minimum, at the heart of Méribel-Mottaret.
And if you'll be traveling from December 15th to December 17th, don't miss out on our opening offer.